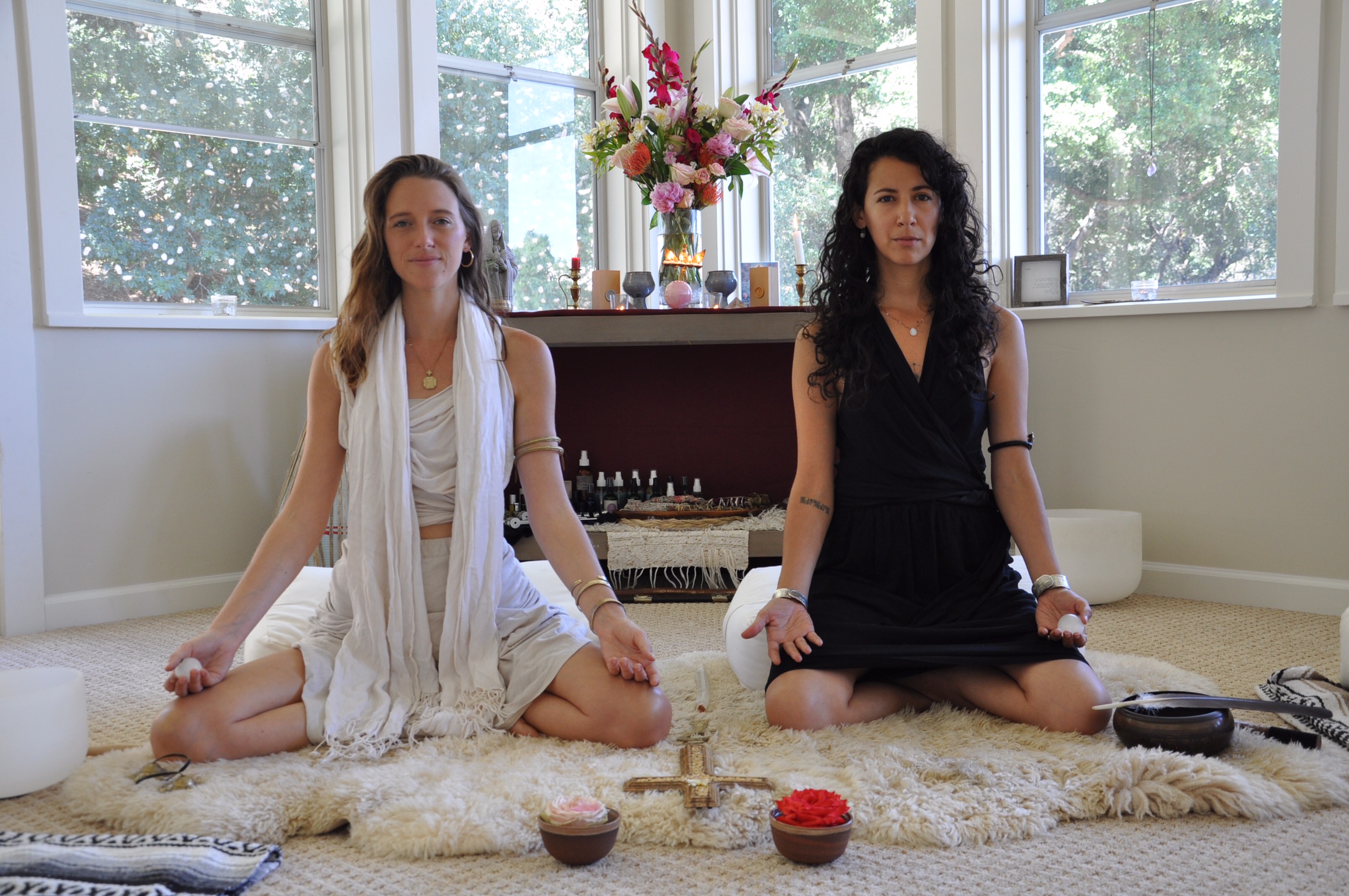 our birth story
As EXALT grows and changes form with each incarnation, we thank you for taking the time to breathe life into Her journey by learning of her beginnings. She was truly born of love.
✺
For some years before meeting Karen, Luna studied and received initiations into the Isis lineage and created many Magdalene-inspired offerings. Meanwhile, Karen led two prior EXALT retreats before being introduced to Magdalene-specific teachings and meeting Luna through mutual friend, Meredith Rom, in 2015.
On the Feast Day of Mary Magdalene, July 22nd, 2018, Karen, Luna, and Meredith were guided to facilitate a gathering of womxn in Boulder, CO, called Portals, which set the tone for grace and ease in future co-creations.
The whisper to create more spaces arose from Magdalene, and the capacity to offer time, energy, and multiple layers of investment was made possible.
Luna and Karen answered the call to be stewardesses of these spaces, in service to any and all who desired to steep in the Sophianic tradition with guides of lateral leadership.
Since the first of this incarnation of EXALT immersions, birthed in January 2019, the river of love has poured forth out of the womb of unexpected and humbling possibilities.
Karen and Luna invite you to stay connected, to participate in the many ways to tend this garden together, and witness its unfolding alongside them as a co-creative partner to more and more immaculate conceptions.
Luna Grace Isbell-Love
Luna is a Woman of Devotion, Soul Midwife, Transformational Leadership + Alignment Mentor and host of the podcast, Radical Remembrance. She assists today's leading changemakers in sharing their full presence and gifts while achieving clear vision and aligned action in their Divinely guided purpose. Luna provides supportive, life-promoting experiences, emotional resilience tools and spiritual wisdom. She is devoted to social justice advocacy through council work and the dissolution of separation internally and externally. Most of all she is here to walk a path of beauty and grace.
Website: www.lunaloveleadership.com
Email: luna@lunaloveleadership.com
IG: @lunagraceisbelllove
karen serafina prosen
Karen is a transformational guide, womxn's witness, mentor and devotee of The Feminine Face of God. She integrates the paths of embodied Gnosis and heart-centered, somatic meditation into her many offerings. Trained as a Clinical Mental Health Therapist with emphasis on social justice, mindfulness and trauma healing, she is forever a student at heart. She supports people to treat their bodies as temples, become living vessels and walk on the pilgrimage of life lighter and more joyful than ever. She believes that through surrendering our will to the divine there is hope for all of us in the Great surrendering and that no one should ever have to do it alone.
Website: Karen Prosen
Email: info@karenprosen.com
IG: @karenprosen